3 years of delays through the closing of our Lodges for the pandemic measures meant that meetings were missed and Worshipful Brother Geoff was, finally, able to install Worshipful Brother Paul into the Chair of the Petts Wood Lodge No. 5435 after having overseen one of the strangest periods in our history.
W. Bro. Paul was last Master of the Lodge in 2005 and following 5 years as Provincial Grand Secretary we could not let his retirement from that high Office leave him with nothing to do!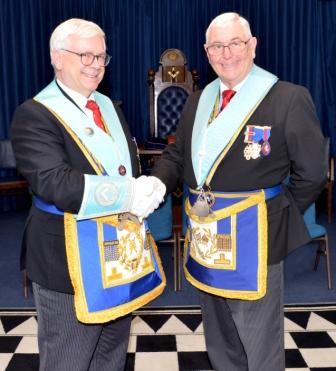 We were delighted to welcome many guests including past and present Provincial Grand Secretaries. Roy has taken over from W. Bro. Paul and Ken and James also held the Provincial Grand Secretary post with distinction. We think that a collective of Provincial Grand Secretaries could be called A Scriven but perhaps A Scribble could be used too?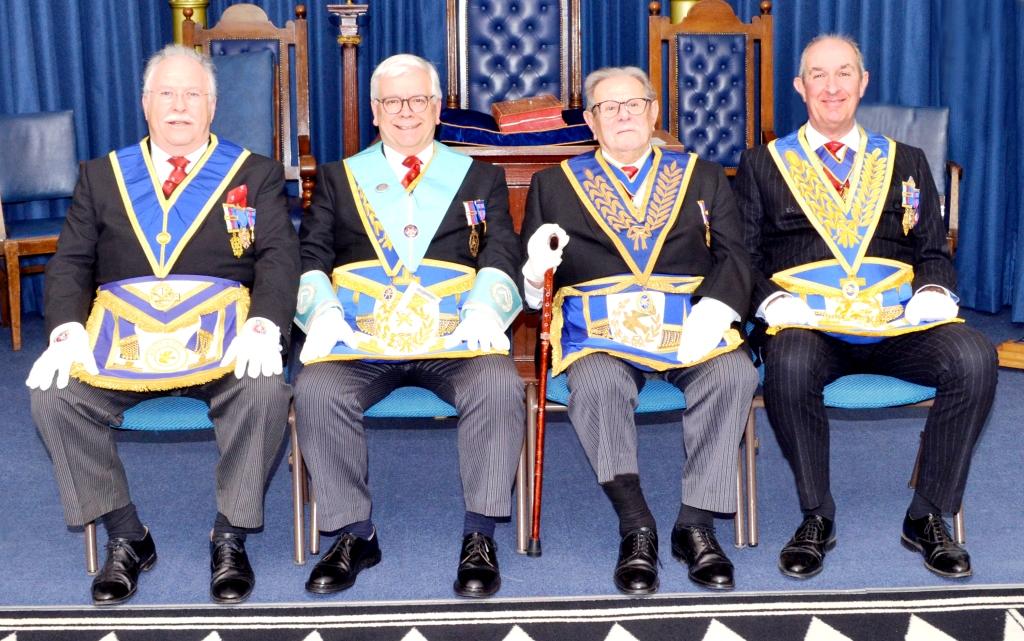 The evening was made even more memorable following a "Ninja Visit" from the Provincial Grand Master, The Deputy Provincial Grand Master (for whom grateful thanks for the photographs in this article), Two Assistant Provincial Grand Masters, and members of the Chapter Executive.
It was unfortunate that a number of brethren were absent with various ailments and our thoughts went out to those who could not attend.
We were also delighted to read out an application for Initiation from Kola who we hope to initiate at our March meeting. It really is something to look forward to, welcoming a new member into the life of our Lodge. Onur, our newest member, was made a Steward at the meeting and we wish him well as he progresses (at his own speed) through the offices of the Lodge.
Petts Wood is in safe hands with Worshipful Brother Paul at the helm. With his encyclopedic knowledge of the Book of Constitutions we have no excuses but to run our Lodge according to the rules.
As for recycling, Installing Worshipful Brother Paul, we like to think that we are "doing our little bit to help!"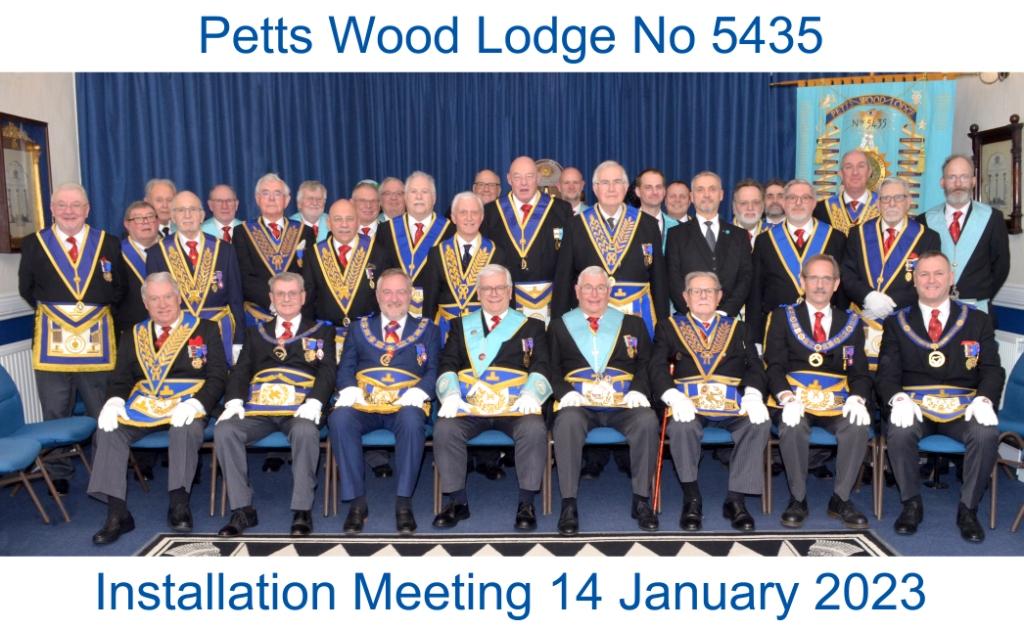 With grateful thanks to W. Bro. Ian Gallehawk for use of the images published above.