We would like to think that our Initiate, Bro. Kola, saw firsthand how a smart thinking brother enhanced two meetings with his swift actions.
Our meeting on the 11th of March 2023 was the perfect demonstration of how we support each other and how, with a little quick thinking and cooperation, two Lodge's meetings became a truly memorable and possibly unique event.
The members of Brownhill Lodge No 9246 were few in number and were unable to be catered for at Oakley House. We too were missing a couple of members and as often happens as pleasantries were exchanged at the bar, our IPM, Geoff wondered whether we could perhaps come up with a solution. He suggested to Dave, Brownhill's Secretary that as their Tyler hadn't laid out their temple, we use our furniture and as they were starting at 4.30 pm it was perfect for us to follow at 5 pm. He quickly checked with the brethren with him and they all concurred that it would be great.
Geoff then asked Barbara to speak to Chef to see if they could accommodate more covers – the answer was 4 and the Brownhill members worked out who could stay to the Festive Board.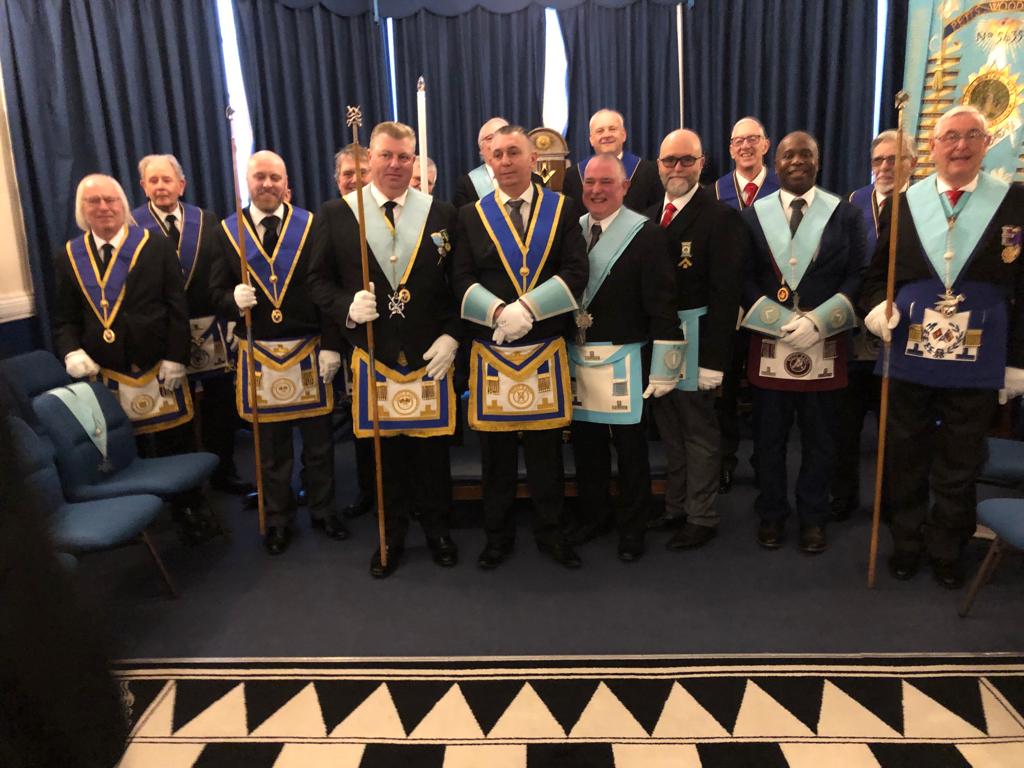 We held The Brownhill Lodge meeting in the already set up Petts Wood Lodge room with a number of members of Petts Wood Lodge attending as guests. The Agenda was worked through and for expediency Alms were to be collectively pooled at the Petts Wood Lodge meeting. A quick rearrangement of the room, a change of Officers, and the roles were reversed with the Petts Wood Lodge holding its meeting and the Brownhill Lodge members attending as visitors to our meeting.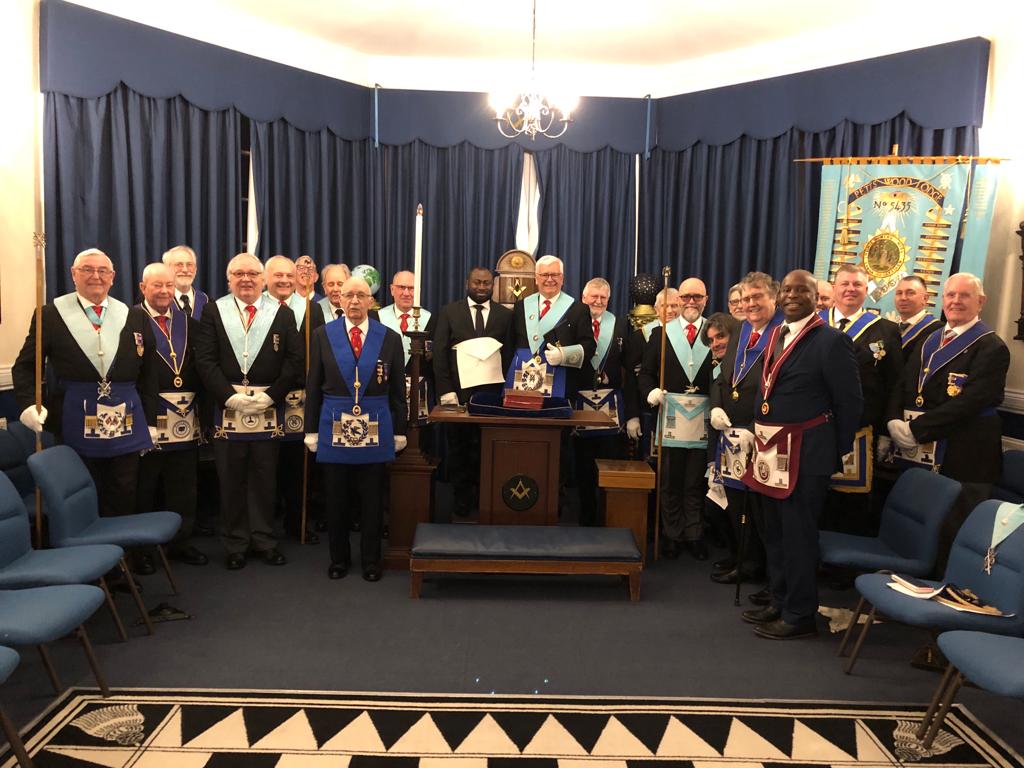 We were delighted to host Brownhill Lodge as we were Initiating Bro. Kola in to Petts Wood. Our Worshipful Master, Paul ably assisted by his Officers rounded off a memorable afternoon with a wonderful welcome into Freemasonry for Bro. Kola. Brad, our Junior Deacon did a great job and presented the Working Tools, and our Junior Warden, Brian, delivered a lovely Charge after Initiation. We were delighted that the Oakley House Caterers were able to accommodate us all at the Festive Board afterward. It was one of those serendipitous events that raise a meeting above the usual and made it very memorable for our Candidate and the members of both Lodges.
Grateful thanks to Roger our long-suffering Tyler for the photographs.