The Petts Wood Lodge No. 5435 had a double reason to celebrate at their regular meeting on the 12th March 2022. After 2 years of inactivity, the Lodge was delighted to welcome Brother Onur Ozkaya into Freemasonry. We wish Brother Onur many happy times in Freemasonry in general and with the Petts Wood Lodge in particular.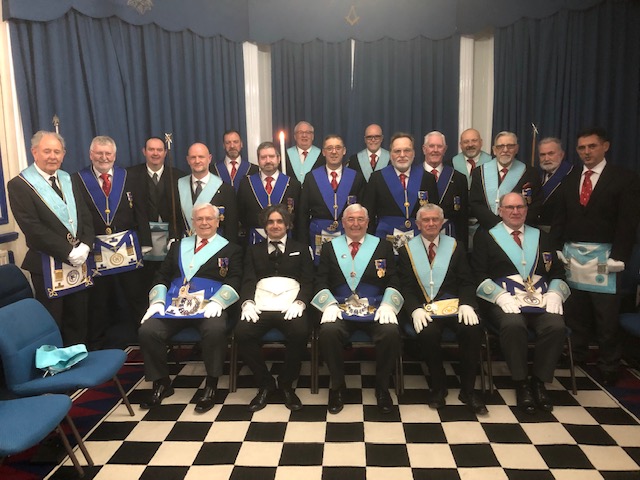 The Worshipful Master then surprised us all and especially our "quiet and unassuming" Chaplain, Worshipful Brother Peter Hibbins, with the presentation of a citation and commemorative lapel pin to mark his 50 years in Freemasonry.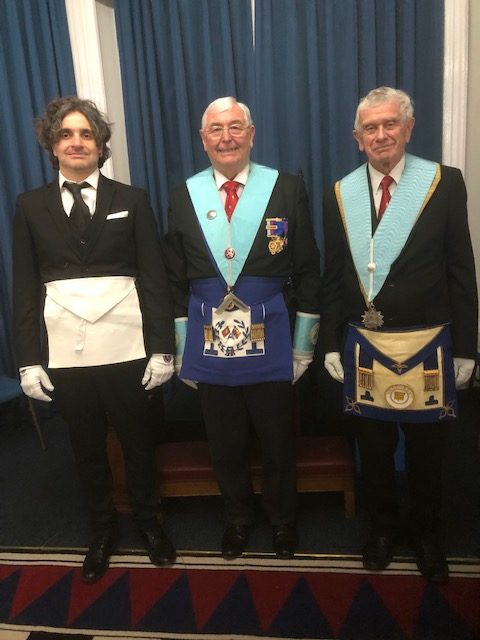 Peter was as surprised as many of us in the Lodge as Worshipful Brother Whale gave a potted history of Peter's life both inside and outside of Freemasonry. He was Initiated on Saturday 11th March 1972 at the old Masonic Hall, Cromwell Avenue (off Masons Hill, Bromley) and has served almost all the Offices in the Lodge and is currently our Chaplain. Peter was the Master during our Jubilee year in 1984. The Lodge celebrated its 50th Anniversary on 28th January 1984, with R. W. Bro. The Revd. Canon Peter Churton Collins, PGM, in attendance.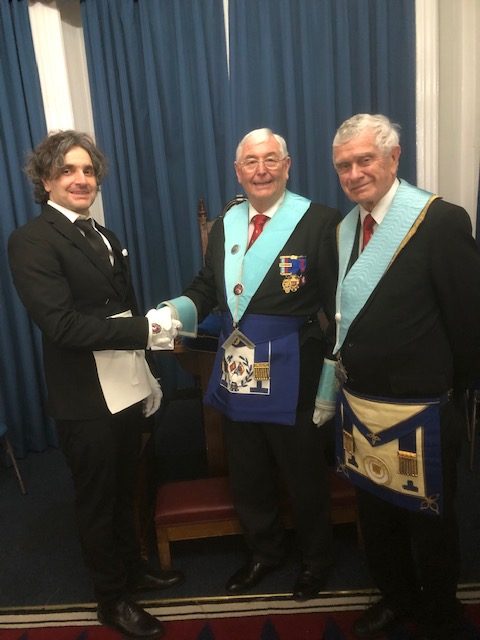 After spells as Assistant Secretary & ADC, he agreed to progress again, as SD in 2011, through to Master in 2014. After his year as IPM, he took on the Office of Chaplain in 2016 and continues in that role today.
In the Province of West Kent, he was appointed as PPrAGDC in 1992 and promoted to PPrSGD in 1999 and promoted again to PPrGReg in 2015.
He was Exalted into Petts Wood Chapter on 24th February 1978
3rd Principal in 1991, 2nd Principal in 1992 and 1st Principal in 1993 and again in 2011 and has held the Office of PS for many years, a role in which he excels.
In the Province, he was appointed as PPrGStB in 2011 and promoted to PPrGAlm in 2016.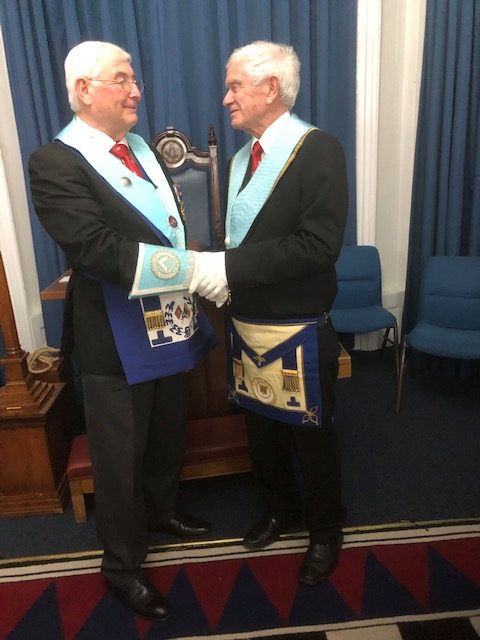 The Provincial Grand Secretary, W. Bro. Paul Christopher read the citation and the Brethren greeted the news with a round of applause. Worshipful Brother Peter thanked everyone for their greetings and voiced his surprise at the citation and lapel pin and kind words of the Worshipful Master.
After a long period of inactivity, it was a doubly enjoyable meeting. We wish both Brother Onur and Peter many more happy years amongst us.